Bio
Jimmy Mc Donnell is a nature photographer from Co Wicklow, Ireland with a passion for capturing images that reflect the beauty of the natural world.
Jimmy was delighted to be accepted as a fellow of the Irish Photographic Federation on March 11th, 2023 and holds the FIPF accreditation.
In 2022, Jimmy was awarded overall winner in the national RTE "Eye on Nature" Award for Wildlife Photography, winning entry below with Jimmy (centre), Derek Mooney (RTE presenter) and Dr Matthew Jebb (Director, National Botanic Gardens).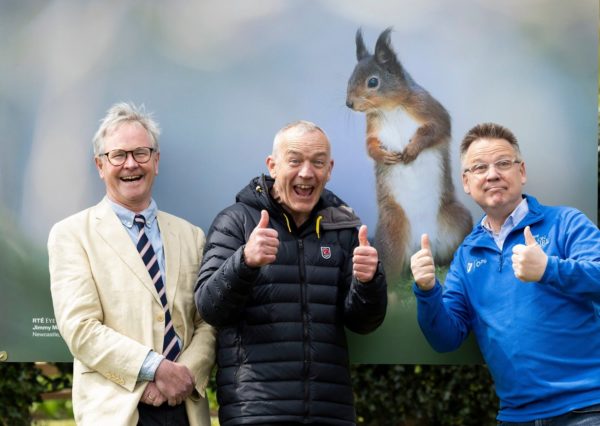 Jimmy is the chairman of Greystones Camera Club (GCC).
In 2023, Outdoor Photography magazine reached out to Jimmy to publish a selection of images in a 4 page spread entitled "Portfolio" in the August issue.
https://jimmymcdonnell.ie/outdoor-photography-magazine-july-2023/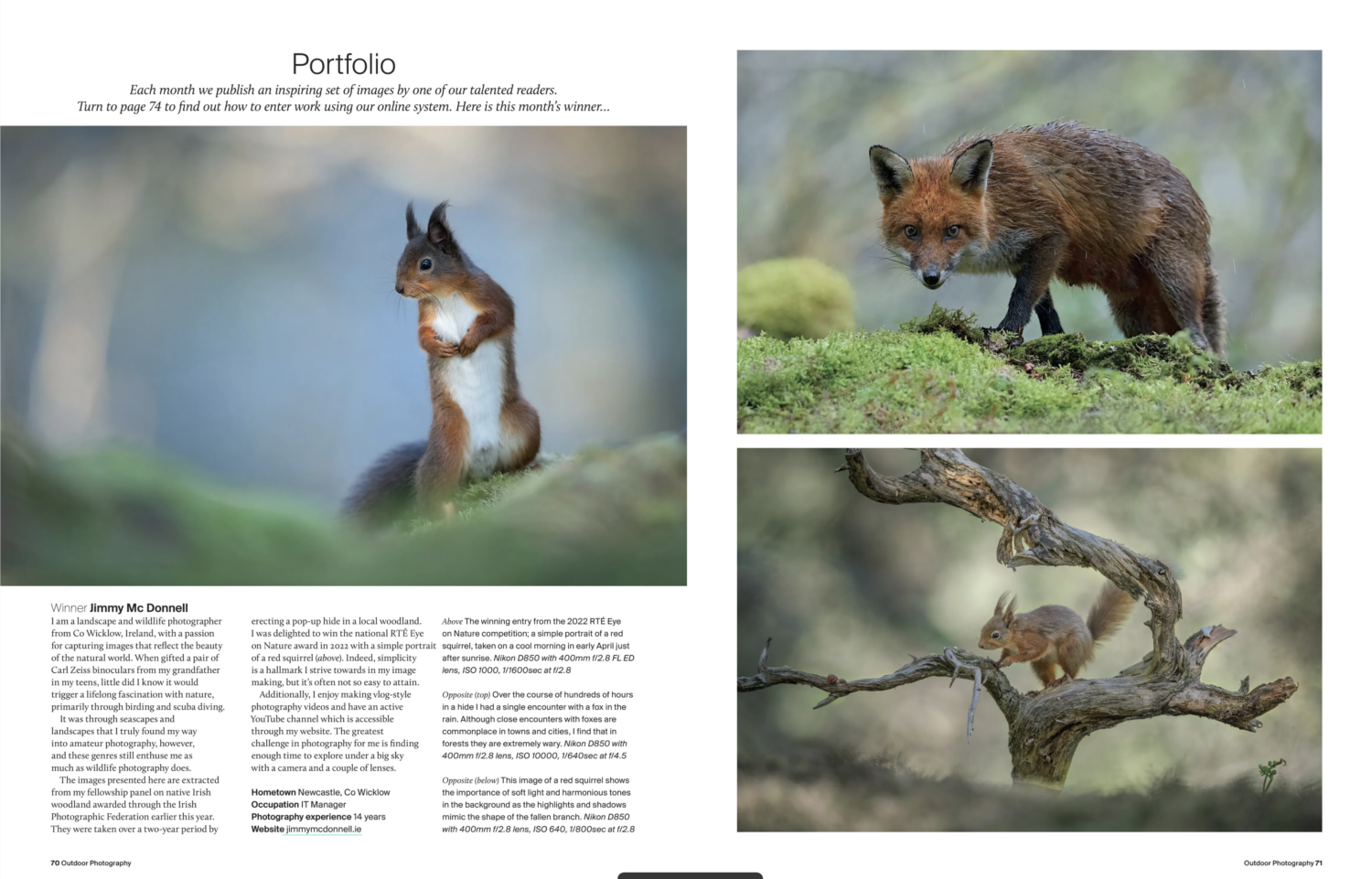 Talks and Presentations:
Greystones Camera Club: Regular talks and judging of competitions
Palmerstown Camera Club: "The Weird and Wonderful World of Infra Red", April 12th 2023
Offshoot Camera Club: "The Weird and Wonderful World of Infra Red", March 13th 2023
Greystones Library: "An Introduction to Photography", August 18th 2023
Greystones Camera Club: "Macro Nature Photography". September 14th, 2023